Since 1975 this facility and its' staff has been providing top quality professional care and loving attention to furry family members while their owners are away, and our daily mission is to continue to strive every day to make your pet's stay even better!
Voted Best of the Best for the 2nd year in a row by the Daily Herald Readers Choice Awards… We take this opprtunity to thank you for your support and view it a privilege and an honor that you share your amazing fur kids with us. Together, we continue our mission of "Chasing a better world, one tail at a time."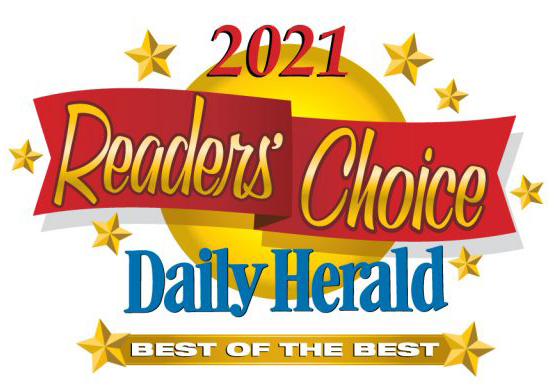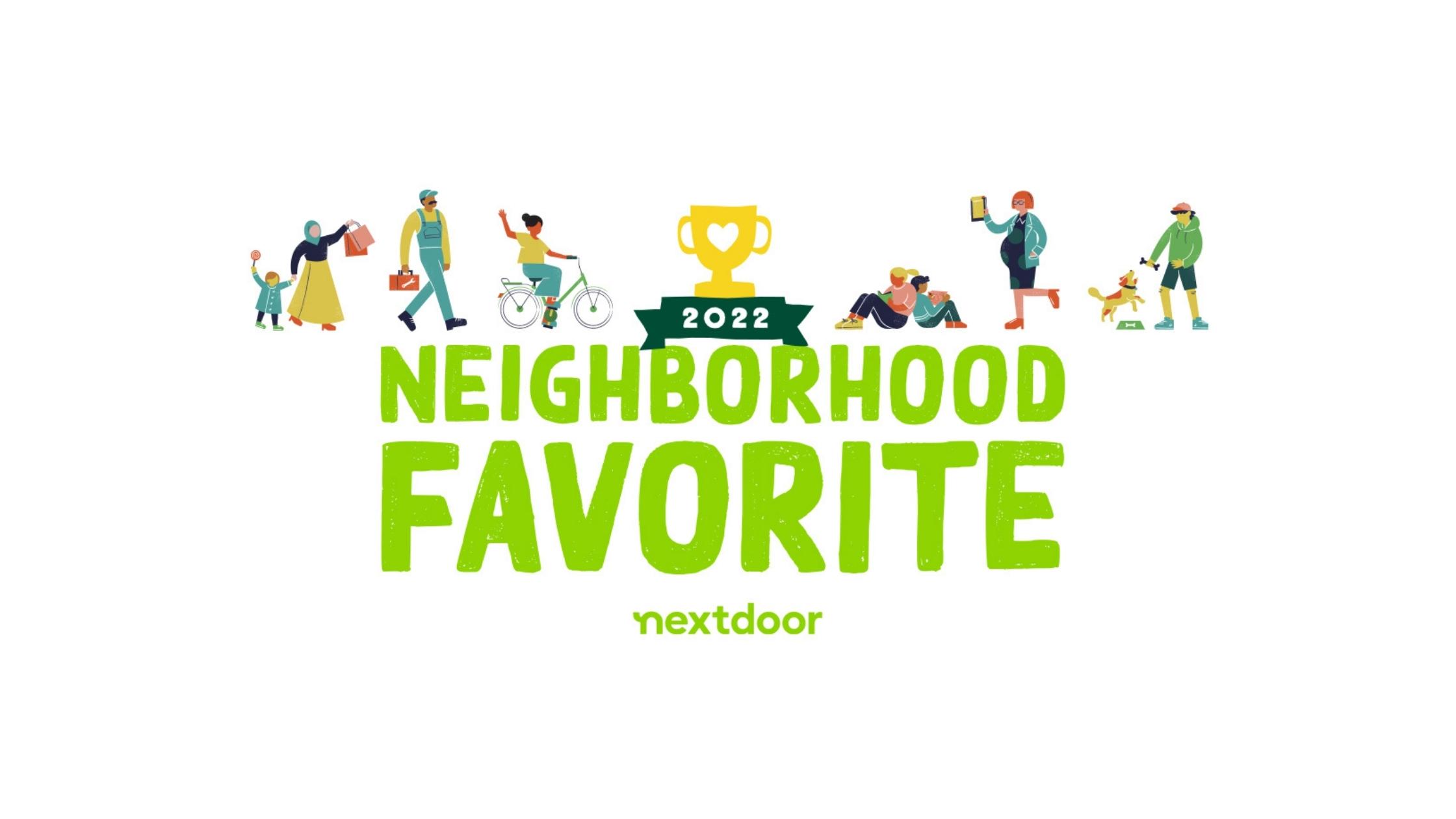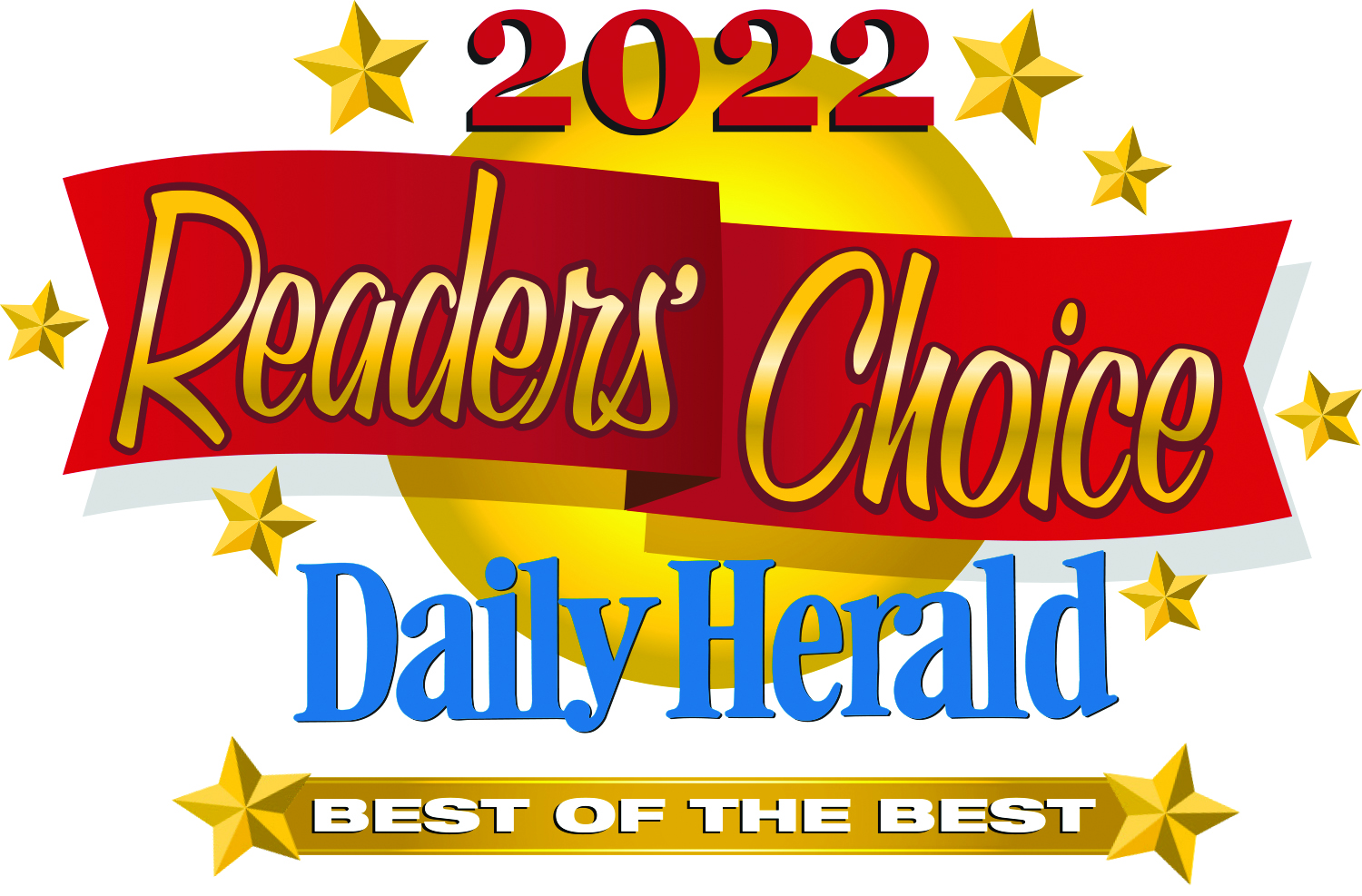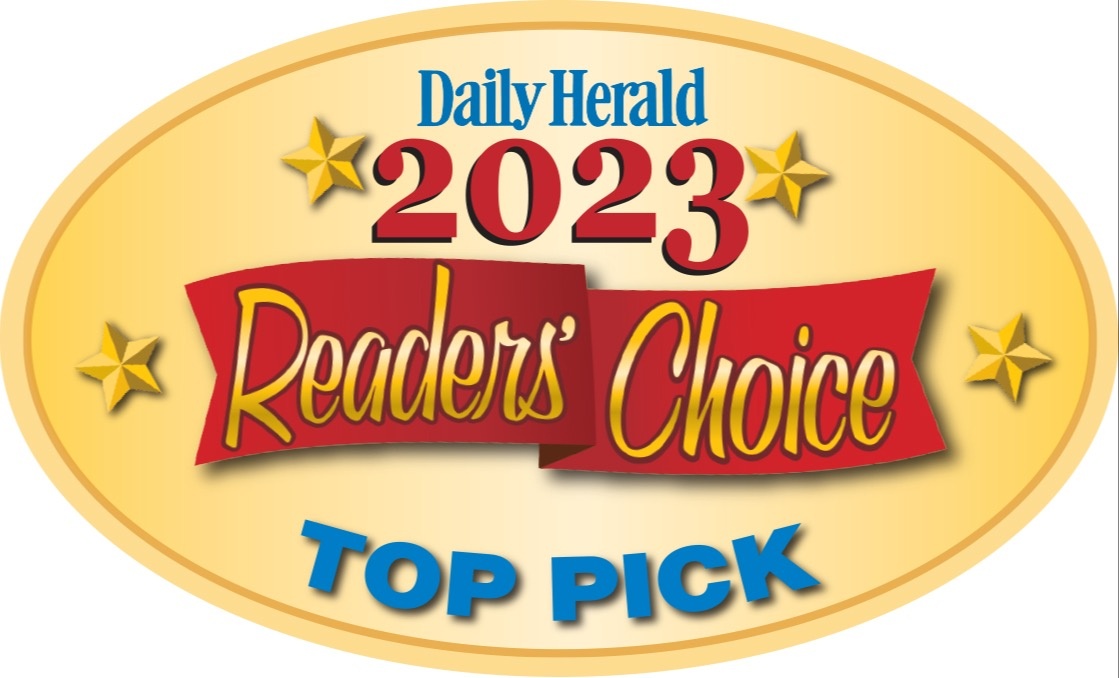 Spring is IN THE AIR!
&
we are just one click away.
Whether your pup needs playtime while you are at work, training for your new puppy or a cozy place to stay while you are on vacation or business trip.
Rain or shine… Tailchasers has your pup in mind.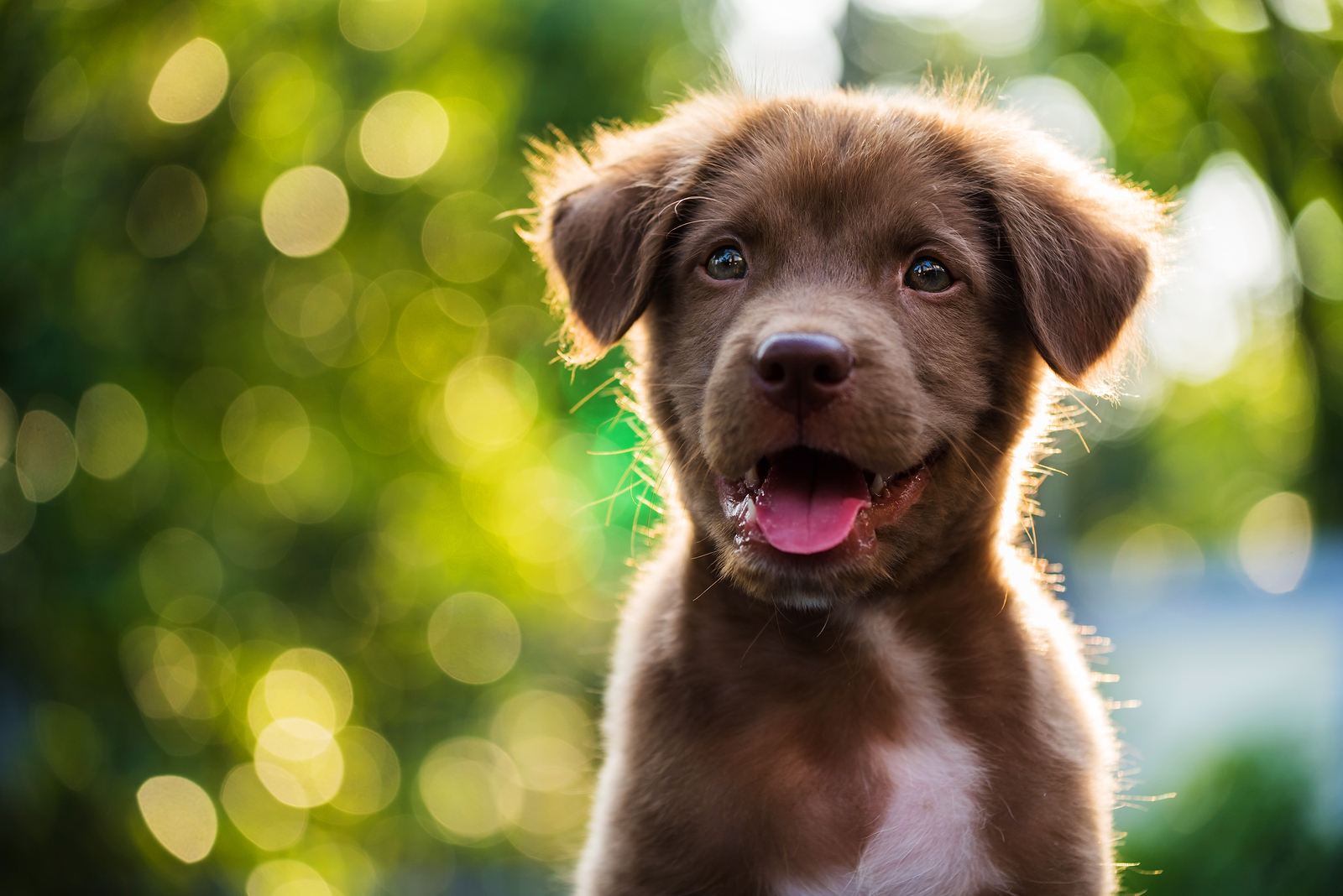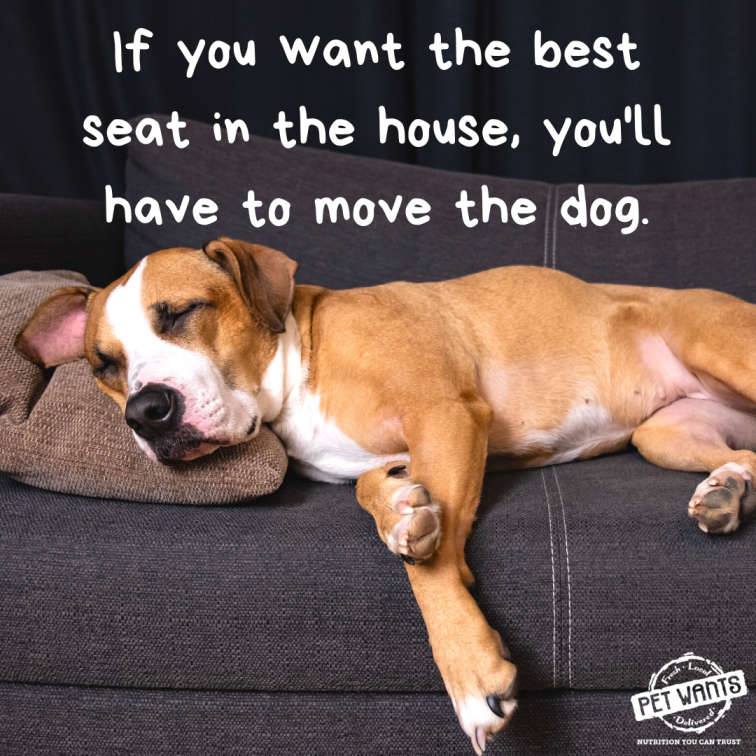 Proudly Serving Pet Wants To Our Tailchasers Family!
Pet Wants is nutritious pet food made with the best ingredients possible and delivered to your doorstep.
No corn, wheat, soy, fillers, artificial preservatives or bi-products are used in the production of this healthy, all-natural pet food. It is even slow-cooked at a lower temperature to aid in digestion for your pet. It is also produced in small batches every 120 days at our production facility, then delivered to us within 7 days after production, so it is always remains fresh.
We were drawn to Pet Wants because of the freshness. We had been looking for a fresher option to avoid the toxins and loss of nutritional value of traditional pet food distribution, both for our own pets and for the pets we care for at Tailchasers Pet Care and Barrington Pet Resort, and Pet Wants was absolutely the right choice.
Check out our online selection of healthy food and treats and find something your best friend will love.
It's just another way we are "Chasing a better world, one tail at a time".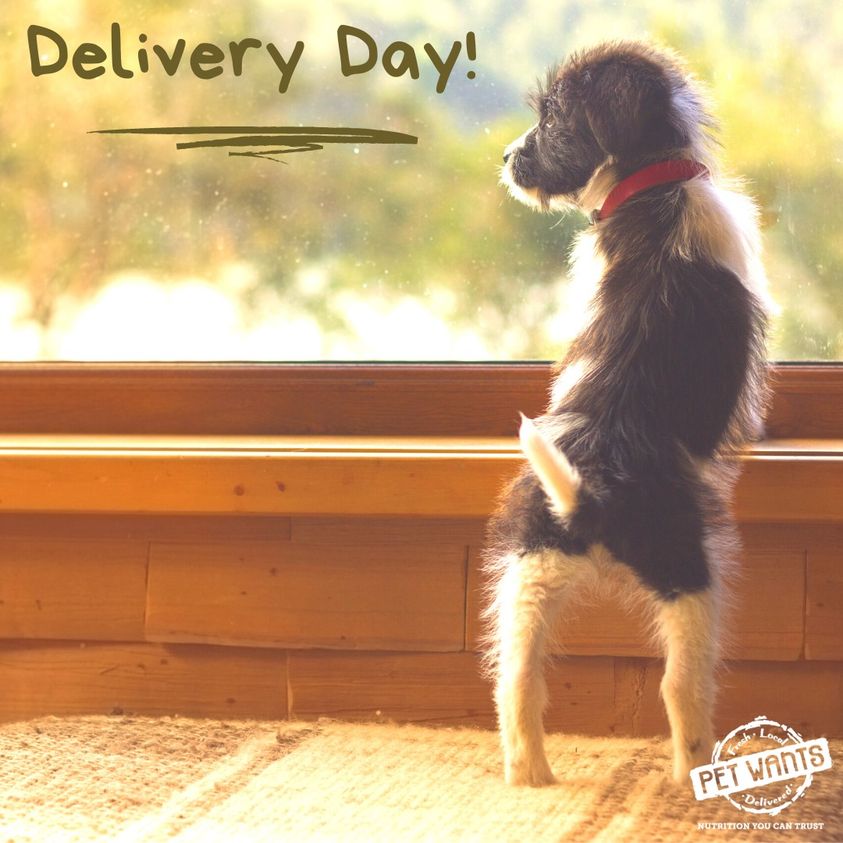 Meet & Greet
First time boarding? Make an appointment to have your dog visit us for the day anytime before their first stay. This gives your pet a chance to meet us, check out their room, get some playtime in our yard, meet some new friends and enjoy a complimentary organic treat!
As the pup parent, you will receive a report card about your pet's day with us, including pictures at playtime, demeanor report and even names of friends that your pup played with during their stay. Click Register Here to make your "Meet & Greet" reservation today!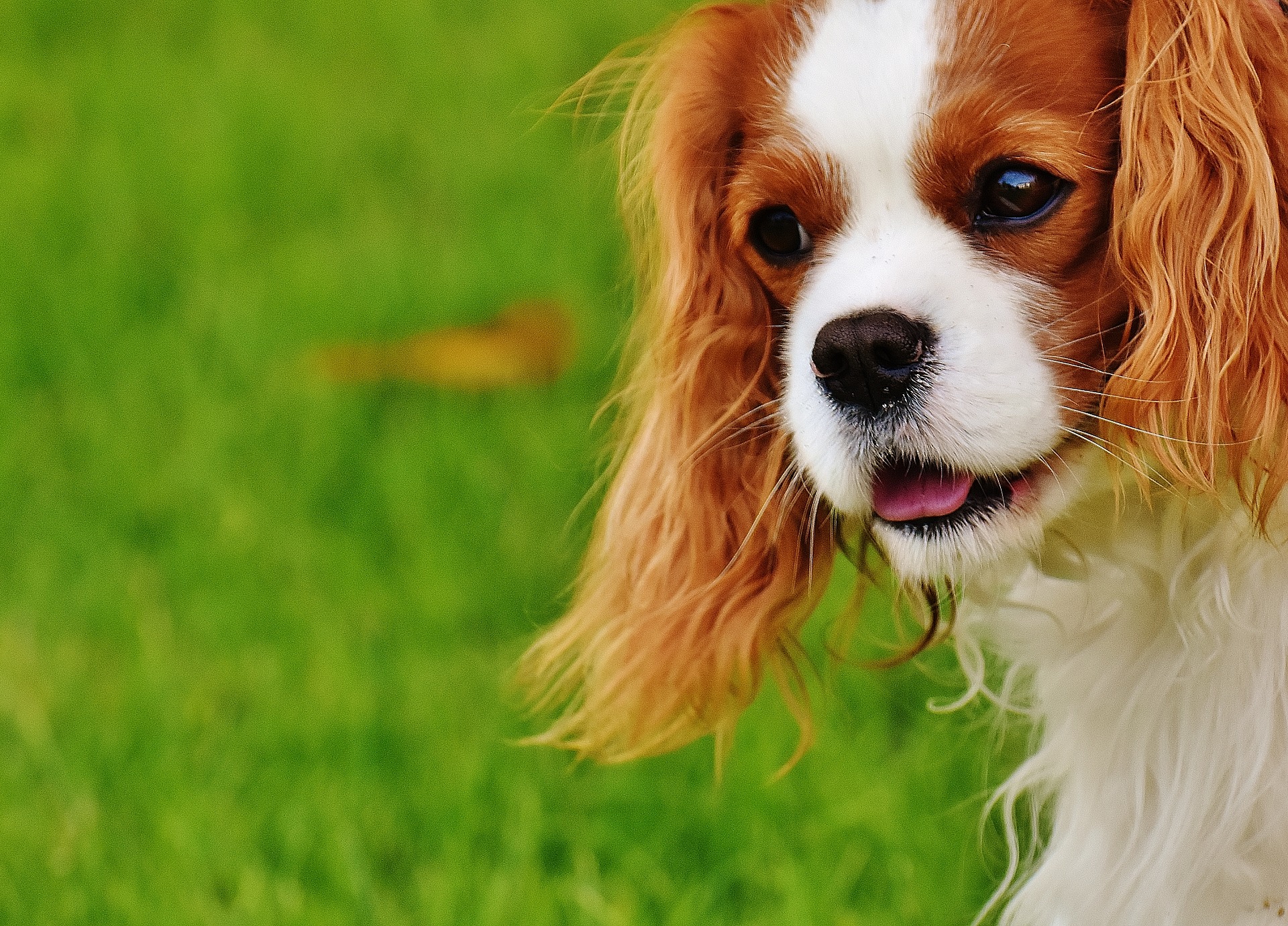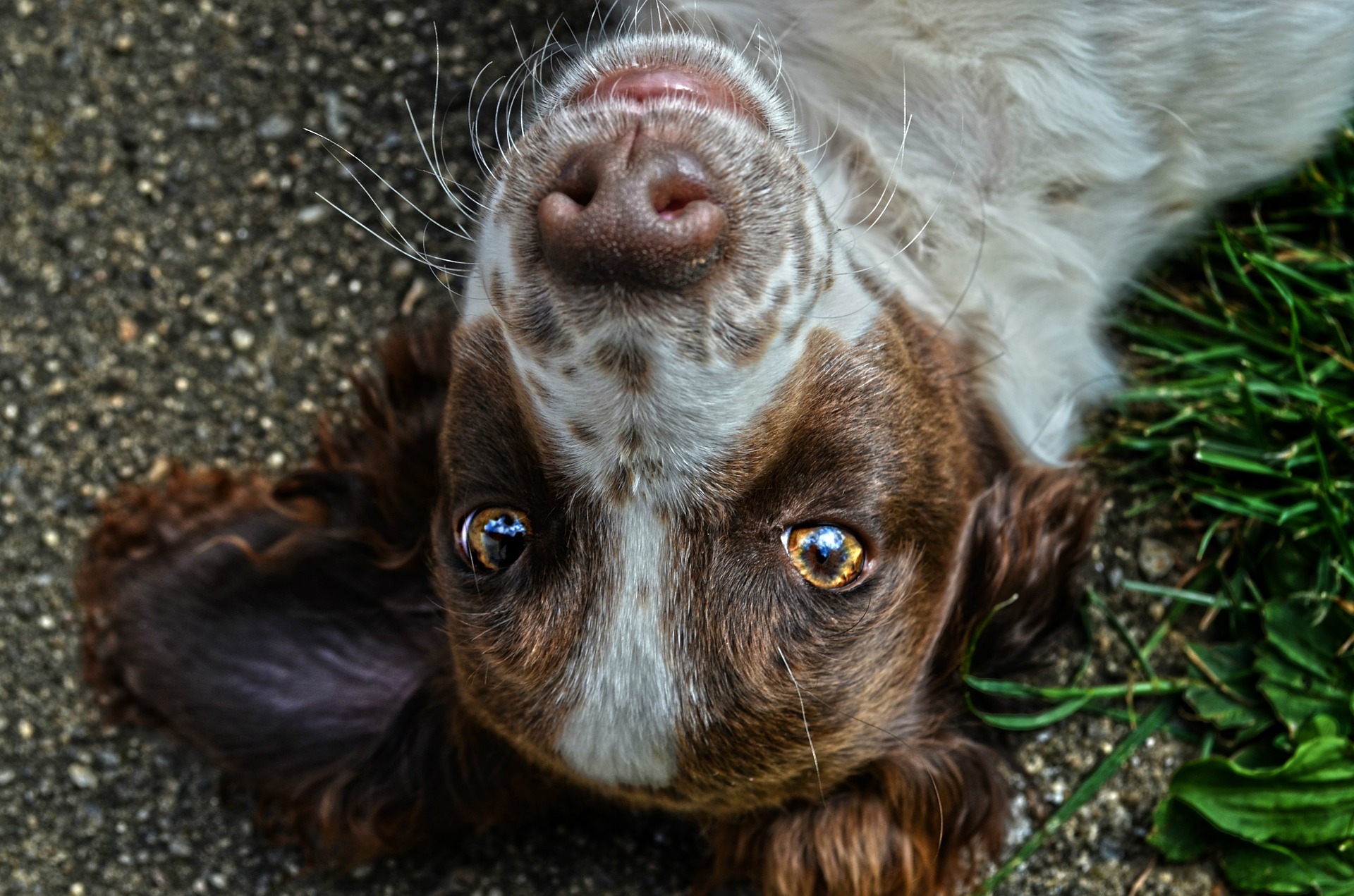 HOME AWAY FROM HOME
We know how stressful it can be trying to find a suitable place where your pets can stay and be well cared for while you are away. Barrington Pet Resort puts your mind at ease with exceptional pet care services in the greater northwest Chicago area. All of our staff are certified in pet first aid & certified pet care technicians which means we are able to provide your pet with the attention and love they need. Our goal is to make your furry family members stay as comfortable and relaxing as possible.
OUR Purpose
We are a daycare and full service boarding facility for dogs and cats. We are also a training facility for dogs, offering classes and educating our clients on the importance of positive reinforcement training and creating a lasting bond between owner and pet. We also offer full service grooming.
When staying with us, your pet will receive plenty of love, affection and attention. We provide 24 hour supervision, indoor and outdoor play areas, as well as heated and air conditioned rooms to ensure your pet is comfortable, secure and happy. Group play time and individual special care are available.
We are Tailchasers. Chasing a better world, one tail at a time.™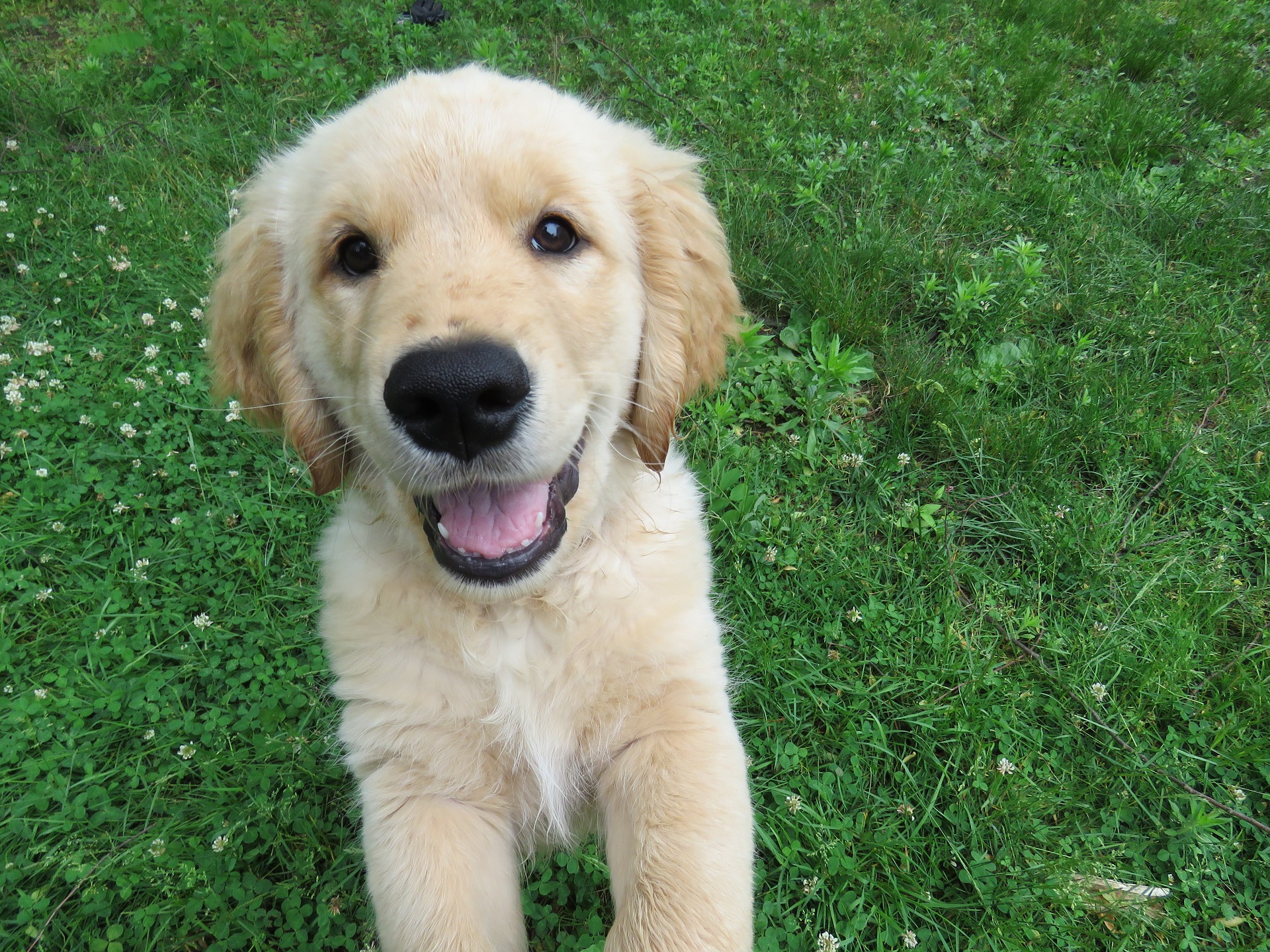 GROUP PLAYTIME
Have you ever wondered what it is like to be a dog during Group Playtime at Barrington Pet Resort?
Here is a video to show just how much fun dogs have with a nice large area to run (even in winter weather).
Welcome to the debut of the "Floyd Cam" taken on a snowy day in our half acre play yard.
NEW to Barrington Pet Resort?
It's easy to Register Your Pet(s).
Just Click THE Link BELOW.
(IF YOU'VE ALREADY REGISTERED, PLEASE CLICK ON THE LOGIN LINK IN THE NAVIGATION BAR ABOVE.)
WINDOWS USERS PLEASE NOTE:
MICROSOFT EDGE AND INTERNET EXPLORER ARE NOT COMPATIBLE WITH OUR SOFTWARE. PLEASE USE GOOGLE CHROME OR FIREFOX IF YOU HAVE THEM.
Create a profile with your pet's information.
Upload vet records, vaccinations, pictures, payment information, current diet info, and medications in real time, directly into your pet's profile from anywhere.
Book your reservation online at your convenience.
View your pet's progress report and feeding schedule online during your pet's stay with us.
See playtime service pictures uploaded by our staff via our client portal.
Register Your Pet's Information & Create An Online Profile Below!
PLEASE NOTE: YOU WILL NOT BE ABLE TO BOOK A RESERVATION WITHOUT CREATING A PROFILE FIRST.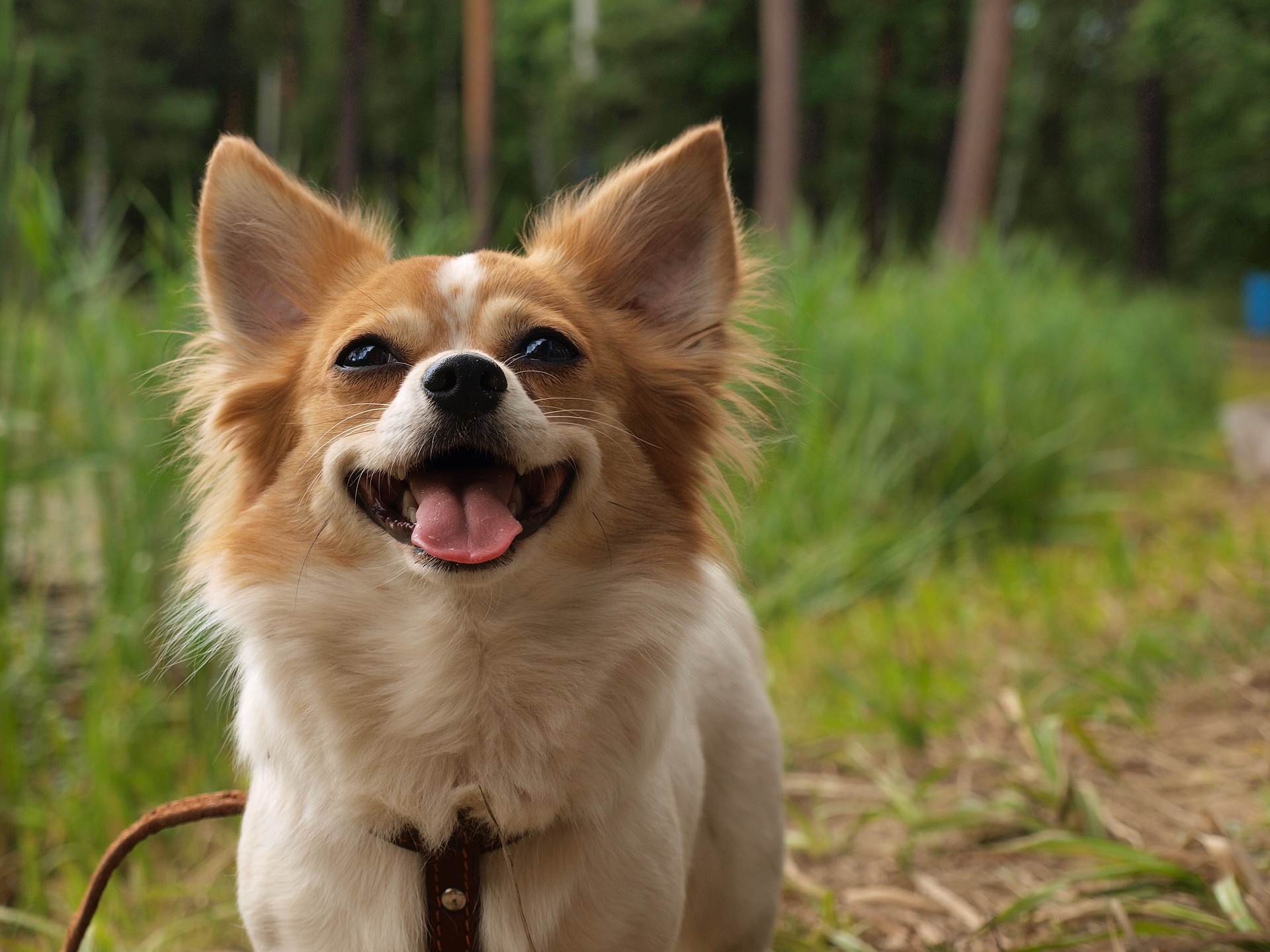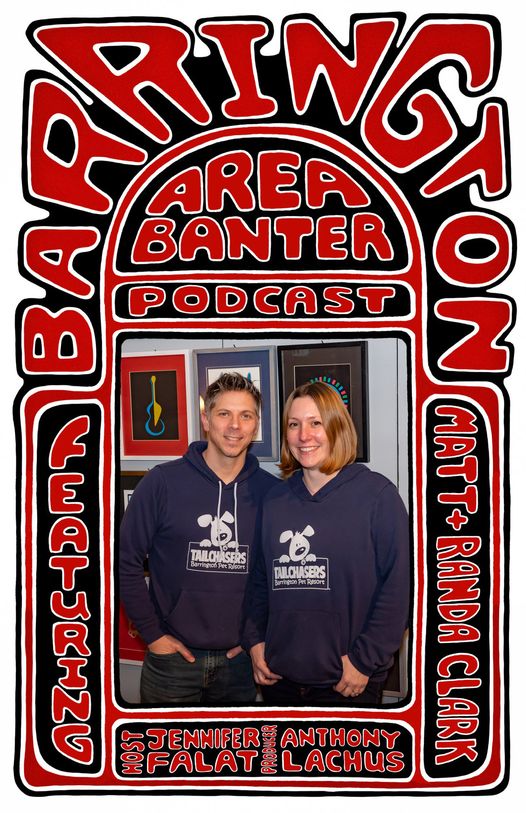 BARRINGTON PET RESORT ON BARRINGTON AREA BANTER
Barrington Pet Resort was recently featured on Barrington Area Banter podcast with Host Jennifer Falat, which is produced by Anthony Lachus at Grey Wolf Studios in downtown Barrington. During the interview, Jennifer asks the owner's Randa and Matt Clark about their history and how they got started caring for pets, as well as what they are planning for the future of Tailchasers branded services. They discuss Barrington Pet Resort and how it differs from other pet facilites in the area, and they also discuss nutrition and why they made the plunge into the pet food industry with Pet Wants fresh pet food, natural chews, treats and SPAW products.
Some Pawsitively Happy Clients
I love bringing Bella here.  I know she is having fun & better I know she's in good, loving hands for the day.  I wish I could do it every day for her!!
~Bill
Everything about boarding, grooming and caring for our giant dogs is easier with Barrington Pet Resort. The staff is genuinely friendly and caring, efficient and timely, and based on the adorable daily "report cards," it's obvious that our dogs are happy and enjoying themselves amongst other happy "guest" dogs.
~Hillary & Rob
I have been going to your facility for years and years, with many different dogs that we have had.  I have always been happy with your staff and your facilities.  I have recommended many friends and they have always been happy too.
~Jeannine and Bob
It's so reassuring to bring our pets here knowing they will be taken care of and loved. 
Love the report cards!!
~Jennifer
I felt very comfortable leaving Sandy there for the first time and really appreciated Matt coming out to get her and spending time talking to me. It really means a lot when an owner of a business takes the time to "keep it personal" with his clients, it really goes a long way with making you feel comfortable. I'm excited to bring Sandy back!
~Ann
Best doggie daycare. They will make adjustments to make your dropoff convenient.
~Jeanne
Benny loves going here, either my mom or me drives 40ish minutes just to take him. I love the staff and how awesome all of you are. 
~Michelle
My dog is old, deaf and has warts. Previous groomers always cut her warts, so she would be sore for weeks after. Maria took the time, and was so careful, no nicked warts!  Thank you, Maria!  We will definitely be back!!
~Jenny
I love seeing how much Suli loves being at Barrington Pet Resort, even though it's so embarrassing when she acts like she doesn't want to go home with me. LOL! You and your staff are wonderful and I am so appreciative of your huge play yard. I love that Suli does so well in play group with you!
~Karen
Thank you so much for taking care of Charlie. We are happy to have found a good place for our family pet! 
~Linda
I wouldn't take my dogs anywhere else.  We ALL love it here !!
~Mary
I absolutely love the report card – it's like being a mom of kids again at daycare.  I love knowing how the dog did & who she played with & the pics.  I like the feedback about her demeanor as well.  Thank you for taking such good care of our dog!
~Becky
You always take great care of George and Jasper – Thanks!
George on the mend from ACL surgery about 4 weeks ago ( doing well ) – Thanks for taking good care of Jasper and letting him get his Zoomies out!!
~Jane
I met the owner when he brought Jameson out after his appointment. He was a very nice man. It touched my heart of how he was so friendly to me and of course to Jameson.
 I always tell my friends and acquaintances that they should bring their pets to you to stay or get groomed.
 I love Maria, she always does a great job trimming Jameson.
 I feel safe leaving Jameson with you because I know you will take care of him♥️
~Arlene
I love Barrington Pet Resort.  I have been coming here for over 20 years.  The new owners are great, and my dog loves going there.
~Patti
Loved the daily report cards including their pictures! I am able to enjoy my vacation so much more knowing our boys are happy too! Thank you so much!
~Nancy
When I went to drop the dogs off the whined with excitement to visit their friends at Barrington pet resort and when I came to get them one didn't want to leave. Both are exhausted and passed out on the couch! Clearly It was 8 paws up from Wyatt and Sadie. I thank you for being able to keep them both so happy and content and I'm relieved I have a place I can trust!
~Teresa
Thank you for being responsible with drop off and pick ups!!
Louie and Logan have so much fun and much needed to run around with their friends safely ?
~Julie
Love that I found a place that really takes great care of my fur babies!! They are always excited when we arrive and exhausted when it's time to leave!
~Gina
I loved getting pictures of her smiling and being so happy. You can see and hear the passion in the owners voice for the care of dogs at his facility which makes me very extremely comfortable leaving Maple there.  I know she will be well taken care of.
~Lindsay
Winnie had a great time! We really appreciated the report cards and getting to see pics of our girl while we were away. Thank you!
~Rachel
My dogs love it here. Friendly staff, clean environment and lots of fun! 
~Rita
I've boarded/groomed at Barrington Kennels, now, Tailchasers for years…  I love the ease of your website and on line capability for reservations and services.  Loved the report cards I received while away! Thank you!
~Kathy
I can't imagine going anywhere else. I know my pet is safe and well cared for. I love the daily report cards, that is such a blessing, so I don't feel like I need to bother the front desk checking up on my cat for an update. 
~Lisa
Doogie seemed to enjoy his stay after he warmed up to the other dogs.
I will always recommend my friend to board their pets with you.
~Cathleen
I appreciate the time the staff explained policies and made me feel comfortable bringing my cat marshmallow to the facility. They took time to answer my questions, which was much appreciated!! We will definitely return!
Thank you!
~Rebecca
Doggy daycare wears our pups out which is great when you work all day and are worn out yourself.
~Jeanne
We feel very confident that Abby is well taken care of when she stays with you. 
~Dorothy
My dog Murphy attends Day School at Barrington Pet Resort when I'm away at work.  Everyone is so nice and caring, you can tell they genuinely love pets.  He has a blast!!  I know the socialization, and mental and physical stimulation is so good for him when I can't be around to do it.  I love the daily report cards I get letting me know what he was doing and commands he was practicing that day.  Great family business, highly recommend!!  
~Katie
Thank you for the great service, I love the report cards,and Barkley always comes back happy!!
~Michele
You all are so great. My dogs were in excellent care. I could tell. Thank you so much for taking care of them. Didi and Domino say thank you too!
~Deb
I really enjoyed the daily report cards and pictures of our cat  
~Natanya
Always a great experience!  Happy to refer friends and clients to you!  
~Birgit
Another great day for our rescue pup Sandy!
~Ann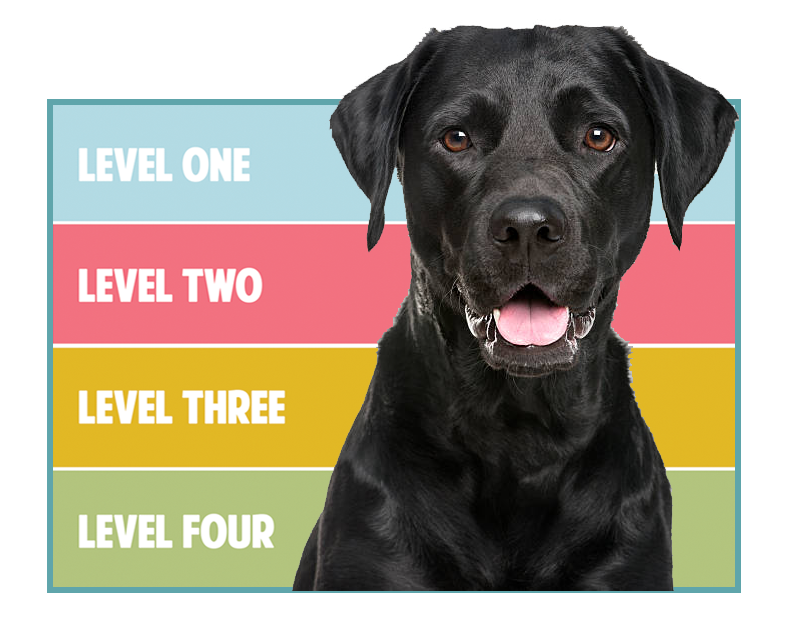 Levels Training Group Classes
Group Classes Have moved from Barrington Pet Resort
to Tailchasers Dog Academy | 211 S. Arlington Heights Rd.
Enroll Online or Call  224-735-7000
We offer flexible group training classes or "Levels Training." Levels Training is a group program offering unlimited training sessions during the period you are enrolled.
With a Levels membership, you can come to our drop-in classes as often as you like for as long as you'd like. Get as much or as little training as you want or need based on your own expectations for your dog.
Check our schedule to see when each level is offered. Move through all four levels or choose to stay at a lower level. The choice is yours!
Classes will be held next door to Arlington Pet Resort at our Tailchasers Academy | 211 S. Arlington Heights Rd.