Hours of Operation
8am-6pm | Monday – Friday
8am-4pm | Saturday
10am-6pm |Sunday
Answers to Common Questions About Barrington Pet Resort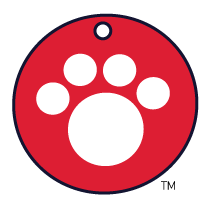 What if my pet becomes ill while boarding?
If your pet requires veterinary attention while boarding, you will be notified immediately. We will attempt to take your pet to your own veterinarian, or we have an excellent mobile vet who can come to our facility. In an emergency we will use a vet that has a 24-hour emergency service.
What if my pet is not current on one or all of his vaccinations?
For the safety of all our patrons, we can not accept any pet that does not have current vaccinations. Please bring your pet's vaccination record with you or have your veterinarian fax or mail these to us prior to your arrival.
What kind of food can I bring for my pet?
We serve Fromm dog and cat food. If you prefer we will feed dry or canned food that you bring at no extra charge. Please put each meal portion in an individual baggie labeled with your pet's name. Canned foods should also be labeled with your pet's name. We cannot accept any foods that need to be cooked, thawed, frozen, or refrigerated (except for canned foods).
What other items can I bring for my pet?
You may bring treats, bones, and small sized toys. Please label items with your pet's name when possible. For ease in cleaning, please do not bring outside bedding. We provide a lambskin pad with optional Kuranda bed daily. It is not necessary to bring food or water bowls as we have these here and they are washed and sanitized after each feeding. Water is provided at all times.
What if my pet won't eat during his stay?
We will do everything that we can to entice your pet to eat. We can add canned food to their dry, or other foods (liver sausage, cheese, etc.).
Will my dog go to the bathroom on concrete?
For sanitation reasons, we are required to have concrete runs by the State of Illinois. Clients sometime express concern that their dogs may not eliminate on concrete. Because our potty areas are outside and not inside, we have found that most dogs easily adapt to concrete elimination. Dogs also have additional opportunities to relieve themselves on grass during outside play sessions.
Will anyone pay attention to my pet?
Because the owners live on site, they are able to supervise pets at any hour including Sundays and holidays. Every employee here loves animals and many of our college staff return each summer to work. Some have even gone on to become veterinarians. Because we are open 7 days a week there is always staff here interacting with and observing your pet. In fact, many dogs go home a bit exhausted from all the activity and attention they receive while staying here!
Is my pet allowed to socialize with other pets?
Pets living in the same household may have playtime together if requested. During registration you can inform us if your pet is temperamentally suited to play with other dogs. Although play times are always supervised, it is important to know that there is always some risk of injury when dogs play together.
Still need help?
Send us a message!